News Update - November 2017
Engineering notes
The accompanying photos show the progress with the water tanks at Dinas in mid November. The left hand one needed some details to be finished whilst the right hand one needed some external welding to be completed although the internal work was done.
At Bridgnorth the castings for the top frame and the pivot slide for the front pony truck have been received from The Boro' Foundry Ltd. This company has also cast the rear steam chest covers and have started machining them. These castings incorporate the slide bars for the valve crossheads which in turn are being manufactured by Railway Forgings and Castings Ltd. The crossheads for the main pistons are being machined by R.M. Mallen Ltd. whilst the slide bars are being forged and machined by Stephenson Engineering. The latter are also forging the piston rods, forging and machining the expansion links and return cranks plus spring shoes for the pony trucks.
The axleboxes for the centre driving wheels are now having the whitemetalled bearing surfaces machined to finished size to suit the axle journals with the other axleboxes to follow suit.
A trial fit on the journals will follow. The reversing shaft brackets have been set up and clamped to the main frame plates to allow them to be drilled through the pre drilled holes in the frame plates. Whitemetalling of the bearing surfaces for the reversing shaft is to follow.
The drivers seat and backrest has been upholstered by a member of the Kidderminster carriage team for which we are very grateful.
2018 Steam Age Daydreams Calendar
Though we've sold out of the 82045 2018 calendar, one of our members is auctioning an alternative on ebay. All profits will go towards the project.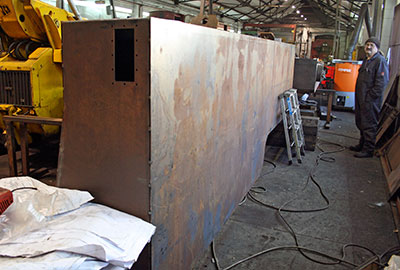 The right hand tank with Gary the fabricator. Photo: Tony Massau.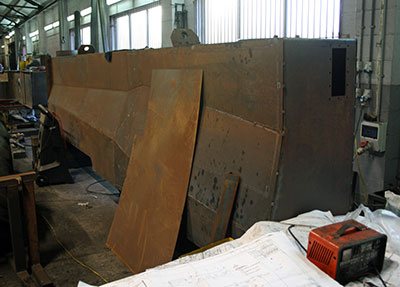 The inside face (which is against the boiler) of right hand tank. Photo: Tony Massau.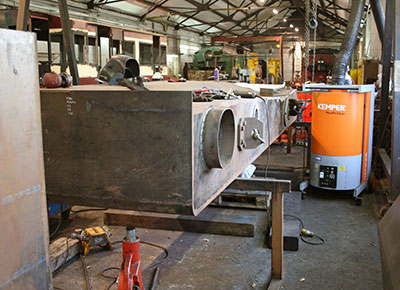 The left hand tank on its side. Photo: Tony Massau.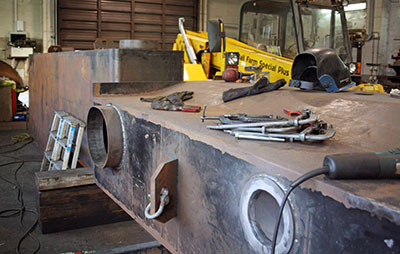 The left hand tank on its side nearest the camera and right hand tank upright beyond. Photo: Tony Massau.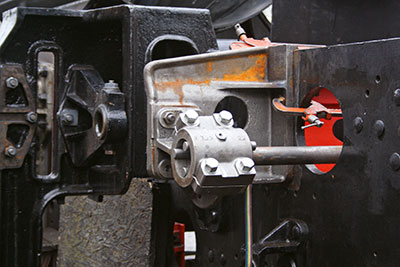 The left hand bracket for the reversing shaft clamped in position for drilling through the main frame plate. Photo: Tony Massau.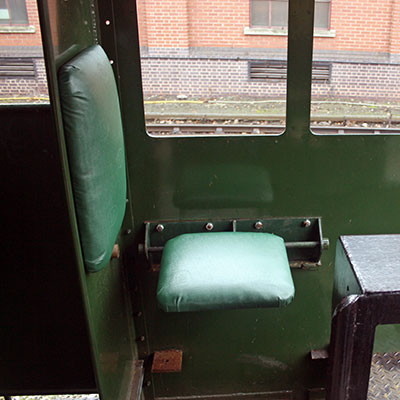 The upholstered driver's seat and back rest. Photo: Tony Massau.