News Update - March 2018
Engineering notes
Planning is well advanced for getting the chassis on to the coupled wheelsets. The more keen eyed observer who may have visited the 82045 site recently will perhaps have noticed that the wheelsets have been re-arranged on the ground in order to have them in the order that they are wanted when the time comes for installation.
Manufacture of the slide bars and the forgings for piston rods has been completed at Stephenson Engineering. The holes for the securing bolts of the slide bars will be marked out in situ on the chassis and then drilled at Bridgnorth. The piston rod forgings will be machined at Bridgnorth in conjunction with the already partly machined piston heads.
Latest news from North Wales is that the tanks are to be filled with water to check for security and then will be shot blasted and painted on the outside surfaces for protection until the proper paint job is able to be undertaken.
The rather annoyingly fiddly two vacuum pipes within the drivers pedestal and through the cab floor have made some progress of late.
2018 AGM
Remember that our AGM will be held on Saturday April 7th at 2pm in the upstairs lecture room at Kidderminster Railway Museum. We look forward to welcoming members and guests.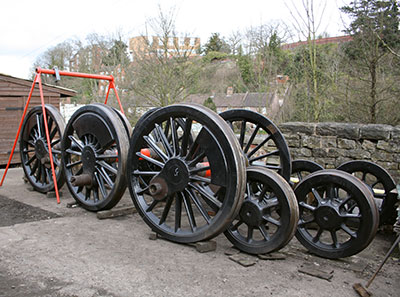 Wheels awaiting fitting to the chassis. Photo: Tony Massau.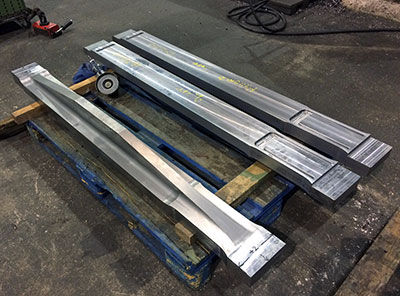 Machined slide bars. Photo: Robert Stephenson.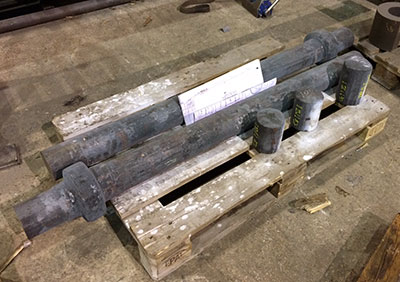 The piston rod forgings. Photo: Robert Stephenson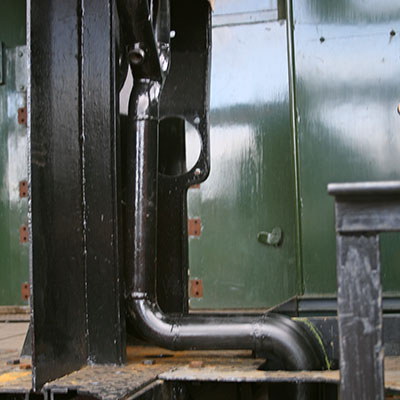 The vacuum pipes within the driver's pedestal. Photo: Tony Massau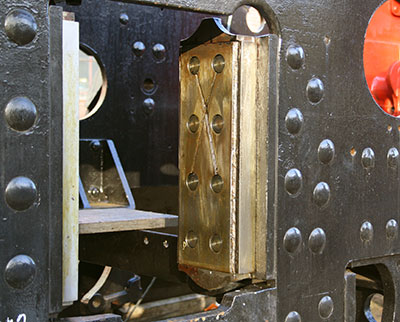 A manganese liner in situ on a horn guide. Photo: Tony Massau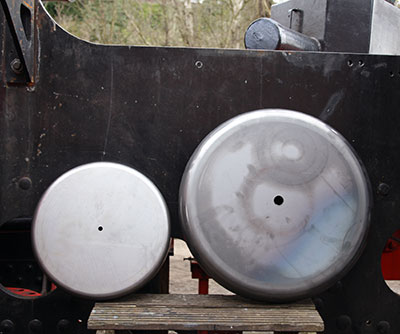 Steam chest end cover cladding and cylinder end cover cladding. Photo: Tony Massau