Engineering notes
Work continues on the pony trucks, fitting cotters and machining lubrication pipe fittings, etc.
The brake hangers, cross stretchers and pull rods are all at the painting stage prior to be fitted to the loco.

The brackets to support the master mechanics spark arrester system in the smoke box are being made. It may not be necessary to fit this system to 82045, a more simple spark arrester may be adequate for Severn Valley use, but it was felt preferable to fit the brackets inside the smokebox whilst it is clean and not unpleasant to work in.
Stephenson Engineering have forged the valve spindles and will be machining them shortly. The forked ends that attach to the spindles at the crosshead end are already machined (see photo).
Future Fund Appeal

The article and leaflet appeal in the latest issue of SVR News has proved worthwhile, with over £2,000* received in donations, most of which can be Gift Aided, plus a number of monthly standing orders set up. While I'm conscious of the fact that efforts must still be concentrated towards getting 82045 into service as soon as humanly possible, it is vital that we have an eye to the working future of the new loco. In particular, I am keen to build up a nucleus of standing order income, as this will give us the all-important stable income stream which enables forward planning to be undertaken with a degree of confidence.

Thanks so much to you all for your amazing generosity: as I've said before, it has exceeded all our expectations and is the reason why 82045 is one of the top handful of new-build projects out there.

*While I was writing these notes, today's post arrived and with it a cheque for £1,000, so I can now say that we've received well over £3,000-00 in donations as a result of the appeal.

Every contribution is welcome, and if you feel inspired to set up a monthly standing order for £5.00 (or whatever you feel you can comfortably afford) into the Future Fund, please do get in touch. Gift Aid adds another 25% to each month's instalment. I do understand the problem of donor fatigue, so I hope you will forgive me!

Annual General Meeting

This is rapidly approaching, and with it the need for me to get last year's minutes ready for publication with the Spring Newsletter. I am very grateful to my friend Des Ainsworth for taking the minutes at last year's AGM, which to be honest I can hardly remember as I felt so ill.

Anyway, if you haven't already marked the date in your diary, the AGM is on Saturday 4th April at 2.00 p.m. in the upstairs lecture theatre at Kidderminster Railway Museum.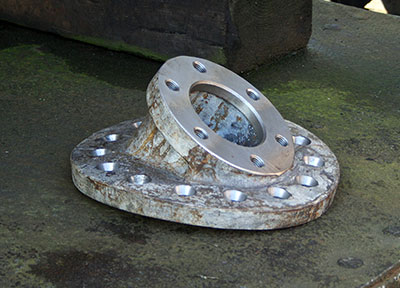 The boss for the regulator rod stuffing box mounting which goes on the boiler barrel side. Photo: Tony Massau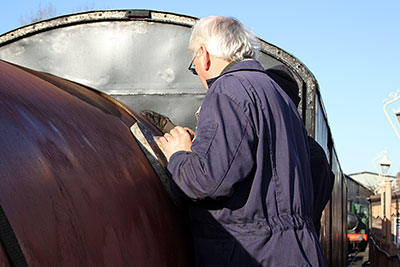 The boss held up on the side of the boiler barrel to check that it fits the curvature. Photo: Tony Massau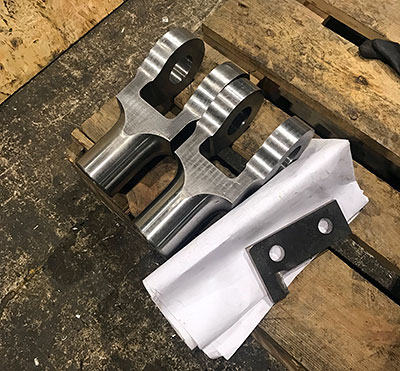 Parts for the valve spindle crossheads. Photo: Robert Stephenson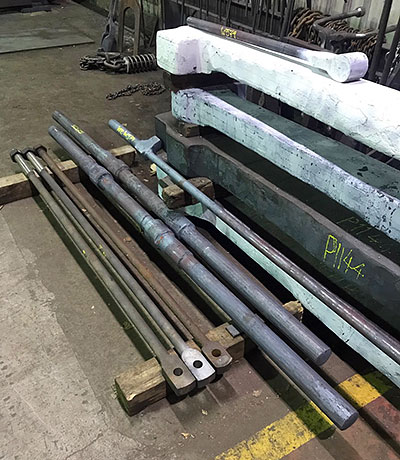 The valve spindle forgings. Photo: Robert Stephenson.