News Update - April 2019
Engineering notes
The inside faces of the water tanks which will be close to the boiler have received several coats of black paint which hopefully may suffice for a few years. If the tanks can be re-arranged on the wagon then the idea is to apply some green paint as a temporary measure until the final proper job can be done upon completion of the construction of the locomotive.
Machining of the piston rods is in progress as is machining of the boiler water level gauge frames. Machining of the carriage warming reducing valve is at an early stage. Off site, manufacture of the pressure relief valves for the cylinder end covers is close to completion.
Trial assembly of the rear pony truck is receiving very careful attention, whilst the pivot slide for the front pony truck is off site being machined.
The handbrake mechanism has received further attention.
The deflector plates for the boiler feed water have been assembled.
Annual General Meeting
Chris Proudfoot writes:
Many thanks to all those of you who attended the AGM on 6th April. I must apologise for my somewhat lacklustre performance in the chair: I wasn't the Mae West, as they say, and the following morning was admitted to County of Chester Hospital for three days of tests, some of them intrusive and highly embarrassing. Anyway, the good news is that I had a thorough all-round MoT, and all being well will be around to bore you for a good few years yet.
I know a number of folks are waiting to hear from me, and would like to apologise to those concerned, as my correspondence has suffered during the past few weeks of what has been quite a worrying health scare. I will put matters right in the next few days, so please excuse the apparent bad manners.
Incidentally, we are going to try to ensure that next year's AGM doesn't clash with the SVR's Open Doors event. I will publish the date for the 2020 meeting as soon as I have it.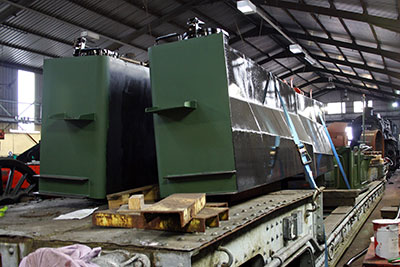 The painted water tanks. Photo: Tony Massau.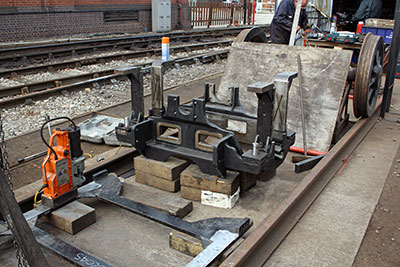 Part of the framework for the rear pony truck. Photo: Tony Massau.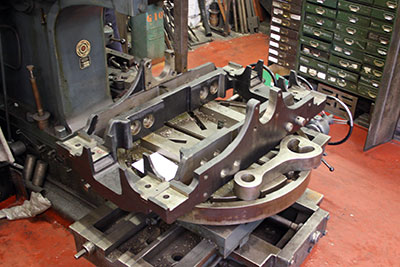 Part of the framework for the rear pony truck on the slotter in the machine shop, also shown is one of the swing links. Photo: Tony Massau.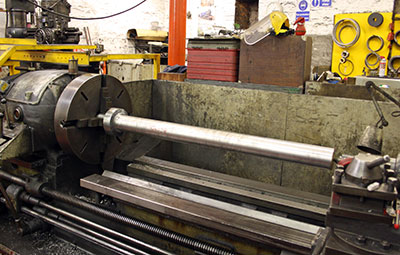 A piston rod being machined. Photo: Tony Massau.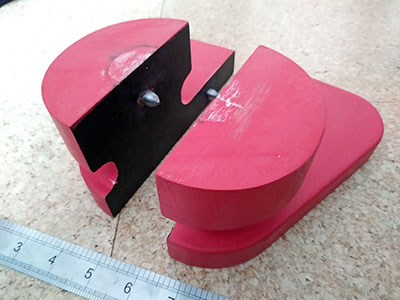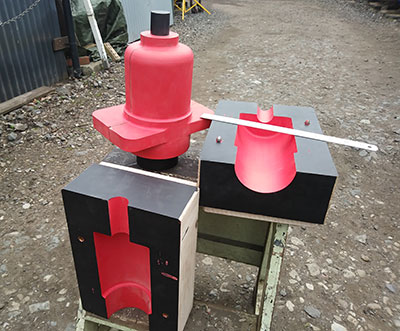 Some photos of recent patterns made by JR Patterns Ltd. for 82045, These two patterns are part check spring assemblies for the pony trucks. Photo: Peter Line.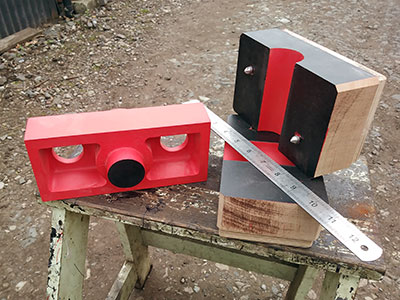 The valve crosshead slide block which goes on the end of the valve spindle for the piston valves. Photo: Peter Line.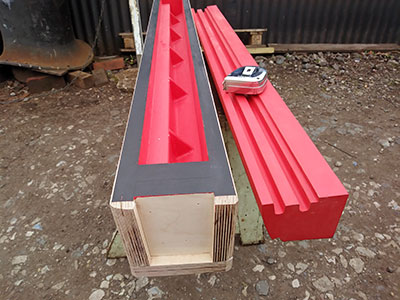 The window slide, this is the top runner for the side windows of the cab. Photo: Peter Line.